July 17, 2014:
What a Talented Community!
What a Talented Community!

Dear Friends,
We are inspired by the brilliant people in our global community. This summer, many of these folks are sharing their talents, knowledge and resources through programs, workshops, shows, etc. We are very happy to share what a few of them are up to so that you can take part, if you'd like.
Enjoy,
Ariel & Shya
Networking Made Easy with Amy Gideon & Valerie Paik
Amy Gideon and Valerie Paik, from our wonderful website company TAG Online, are offering a 3-week teleseminar on how to make networking easy and fun.

Dates: Thursdays: July 24th, July 31st, August 14th
Time: 7pm-8:30pm EST
Fee: $75
More Info / Register Online
Health & Weight Loss Coaching with Christina Sayler
Christina is a certified metabolic balance® coach who can support you in bringing balance to your metabolism, optimizing your health, and long term weight management.
Christina is based in New Jersey, but is available to coach individuals anywhere in the world.
Visit Christina's website for more info & to
schedule an appointment with her!
Group & Individual Writing Classes with Menna Van Praag
Menna's group & individual writing classes - in Cambridge, England, over the phone, or via Skype - are perfect for anyone who wants to:
Ignite Your PASSION for Writing & the Written Word
Create BEAUTIFUL Fiction & Compelling Non-Fiction
Feel INSPIRED & Motivated
Have Lots & Lots of FUN!
Visit Menna's website for more information and to register!
Photography Show by Susan Donlon
Our
Being Here
radio show producer Susan Donlon, also a Vice President at a large investment bank and talented photographer, is part of a Summer Group Art Show in Brooklyn, NY presented by the Brooklyn Waterfront Artists Coalition.
Show Dates & Times: Weekends, Jul. 26 - Aug. 17, 2pm - 6pm
Location: BWAC Exhibition Space
499 Van Brunt Street, Red Hook, Brooklyn, NY 11231
Voice & Speech Coaching with Susan Finch
Actors, corporate executives, organizations or anyone interested in improving communication skills will benefit from working with Susan. You will learn to:
Speak with confidence and clarity
Reduce regionalisms and accents
Communicate effectively
Shop Your Closet with Lenore Cilmi
At Lenore's Shop Your Closet events, bring clothing you don't know how to wear or want to give away and Lenore will style your new looks & to ease your wardrobe worries.
Shop Your Closet Women's Event
Date & Time: Saturday, August 16th, 10am - 1pm
Location: Simple Studios, 134 West 29th St., New York City
Entrance Fee: $30.00
Singing Workshop in NYC with Andrea Wiget
Andrea is
a singing teacher, singer and composer from Switzerland. She is visiting New York to attend our Creativity & Intuition seminar August 1-3 and is offering this special "singing happening" for anybody who loves to sing (all levels of experience welcome).
Music makes people come together - Let's sing!
Date & Time: Friday, July 25, 2014, 7pm - 8:30pm
Location: Michiko Rehearsal Studios, 149 W 46 Street, 3rd Fl, NYC
Fee: $30
Visit the Facebook Event Page for more info and to register
Handmade Jewelry by Mary Anderson/Mariposa Beadworks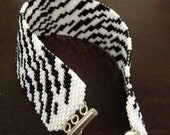 Beads, gemstones, wire and thread are Mary's medium for creating sophisticated, unique earrings and bracelets.

Mary, who lives in Minnesota, is also joining us for